Used 5 Axis DMS CNC router for sale, equipped with a stationary 5 ft x 12 ft aluminum table, 6th axis lathe, 48 inches of Z axis stroke, 11 hp HSD A.T.C. spindle and automatic tool change carousel. This used 5 axis DMS CNC router is controlled by Fagor Automation 8055-M CNC system.
This is a private listing. For more information about this used CNC router for sale, view detailed specifications below. For access to photos and videos, submit a CNC router request below.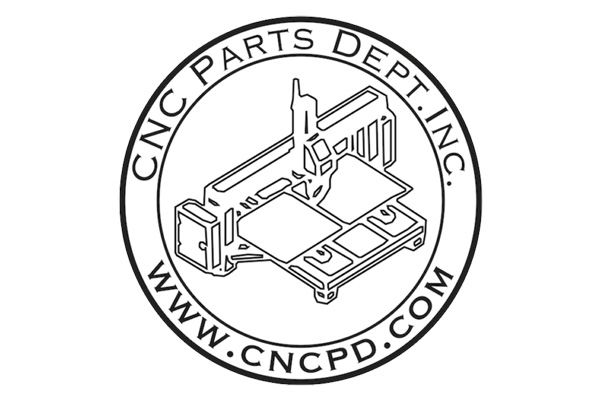 DMS 5 Axis CNC Router Specifications
DMS Model No.: 5B5-5-18-48-SCOLXX
Originally manufactured in 2008
5′ x 12′ stationary aluminum router table

3/8″ threaded inserts on 12″ centers

Heavy duty lathe 6th axis, removable
72″ vertical bridge clearance
48″ Z axis stroke
11 hp HSD ATC spindle motor – ISO 30, 20,000 Max RPM
12 position tool change carousel
Fagor 8055M CNC system controller

Tool center point compensation
Turbo card

Auto lube system
Auto tool height sensor
230 V / 3 phase electrical requirements
60 Amps / 60 Hz
90PSI, 5CFM air requirement
CNC Machine is 18 ft. long
Z axis utilizes 32mm servo driven lead screw mounted with angular bearings
35mm profiled ways on all linear axis
B Axis uses cycloidal 210:1 gearhead
C Axis uses cycloidal 109:1 gearhead
Speeds:

X-Axis – 1200 in./min.
Y Axis – 1200 in./min.
Z Axis – 600 in./min.
C Axis – 125 degrees/second
B Axis – 125 degrees/second
CNC Router Sales, Service & Support
In addition to CNC router sales, we offer a wide range of CNC router support services nationwide. Our team of CNC router experts can handle the entire CNC router machine purchase process.
Router Services
CNC router services available include supervising rigging, commissioning, laser aligning, training, troubleshooting, repair and routine maintenance.
Router Upgrades
CNC routers can be retrofitted with new automatic tool change spindles, tool rack, vacuum pumps, upgraded Fagor CNC systems and more.
Router Parts
In-stock inventory of replacement CNC router parts ranges from spindle motors, servo motors & servo drives, to VFDs and more spare parts.
CNC Financing is available. Section 179 Tax Deduction may apply.