THIS CNC ROUTER IS NO LONGER AVAILABLE.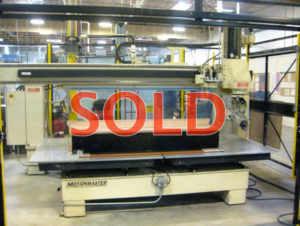 Used Motionmaster 5 axis CNC router features:
Manufactured in 1998
Dual 5ft. x 5ft. moving router tables
30 inches of stroke
Fagor 8055M CNC system
Handwheel controller
Alpha gear drives
Good condition
Reference #E444
Looking to Buy A Motionmaster CNC Router?
For information about used CNC routers available at CNC Parts Dept, contact our office direct at (858) 922-4967 or fill out the form provided.