CNC Router Parts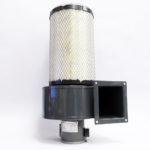 The common CNC router parts we have in stock include Spindle Motors, CNC Controllers, AC Motor Drives, Servo Motors and Servo Drives. What you might not know is we have obsolete parts and hard to find parts. There is even an Amazon and eBay store with all kinds of CNC Parts so we are your source to keep your factory CNC programs running. (pun intended)
In addition, we make custom CNC cabinet cooling solutions. Maybe you want a cable carrier? How about some cable, wire, and connectors because you bought servo motors? Did you need to replace a drill on a CNC Router? We even have CNC hand wheels and most of all, custom made and retrofit parts are created when necessary.
Additionally, we supply AC inductors, inline grinders, lubricating systems and power supplies. Our engineer team specifies safety products. Are you looking for switches & relays for CNC machines? We can find them.
Contact the engineering and technician teams at CNC Parts Dept, Inc today. Keep that downtime to a minimum and production up to maximum.
No products were found matching your selection.