THIS CNC ROUTER IS NO LONGER AVAILABLE.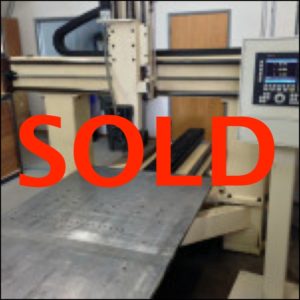 Rebuilt Motionmaster 3 axis CNC router features:
Single 4ft. x 8ft. router table
24 inches of stroke
Refurbished by CNC Services, Inc.
NEW Fagor 8037 CNC Controller
100% New Wires
New Power Supply
7hp Perske spindle motor with option to upgrade
Reference #C311
CNC Router Quote Request
For information about used CNC routers available at CNC Parts Dept, contact our office direct at (858) 922-4967 or fill out the form provided.