CNC Parts Dept., Inc. is a division of CNC Services, Inc. We work together to provide support for our CNC router customers nationwide. We handle CNC router sales, CNC part sales, and CNC router repair services.
Our Team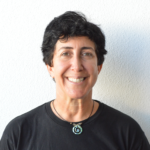 Lynn Kramer has owned and used CNC technology in a factory much like yours. Don't let the feminine voice on the phone fool you, she is an expert in computerized manufacturing, including drawing solid models in AutoCAD, Mastercam, Solidworks, and Powermill. In addition to router sales, Lynn can help with post processors, G-Code, tooling decisions, and CNC router operation.
---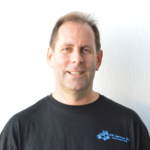 Erik Hunsaker from CNC Services Inc. can come to your factory to retrofit, repair or maintain your CNC router. Erik has over 30 years of robotics engineering experience. He has solved nearly every problem a CNC router could have, often over the phone. His telephone troubleshooting powers are legendary. Erik is an avid reader and it has been said, "If it has wires, Erik can fix it…"
---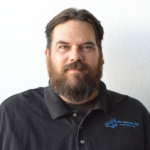 Angus Stewart has been with CNC Parts Dept. since 2010 and as our Sales Manager, he has helped to develop an international client base that has proven, if the part is out there he can source it. Anything from an off the shelf replacement to a one-off custom part, he will find it and keep your machine running to avoid costly downtime.
---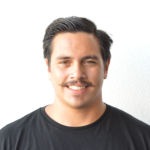 Siale Saili has been with CNC Parts Dept since 2010 and has previous experience working as a CNC Operator since 2003. He is CNC Parts Dept's resident servo motor and electronics repair specialist and has an extensive array of troubleshooting knowledge. He can do everything from rebuilding DC servo motors to building custom cables.
---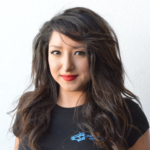 Laura Rodriguez has been with CNC Parts Dept., Inc. since 2014 and manages the machine sales. If you're looking to buy or sell a machine, she is your gal. She spends her day matching machines with customers. Si ocupa ayuda en espanol, pregunte por Laura.

---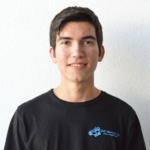 Owen Makin from CNC Parts Dept has been called Erik's protege. Don't let his young looks deceive you, Owen has over 7 years of background experience designing, fabricating, programming, and wiring robots for FIRST. His skills do not stop there, he can do it all in Spanish as well.
Contact CNC Parts Dept., Inc
Contact our San Diego office direct at (858) 922-4967 or send a message on our website. Se habla español.
We Support American Manufacturing
CNC Parts Dept., Inc. and CNC Services, Inc. work together to support our CNC router customers nationwide. Therefore, if you need assistance with your CNC router machine, contact our CNC engineers today. We offer free telephone technical troubleshooting support to our customers.