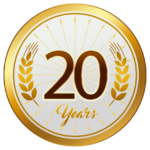 Celebrating 20 Years Of Business
CNC Parts Dept, Inc. is celebrating its 20th anniversary! Since our founding in 2003, we have been committed to providing our customers with the highest quality CNC routers, parts and services. We are grateful for the support of our loyal customers and partners who have helped us grow our business over the past two decades. Your trust and confidence have been essential to our success. Thank you for being a part of our journey!
CNC Parts Dept., Inc – Routers, Service & Parts
CNC Parts Dept., Inc. provides parts, service and support for our CNC router customers nationwide and abroad. Our skilled team of CNC router experts offer many CNC router services, including CNC router machine sales. CNC router support services includes CNC router routine maintenance, machine upgrades and retrofits. Additionally, we can supply replacement router parts and CNC system components.
We have used CNC routers for sale, including 3-axis and 5-axis CNC router machinery from America's top industrial manufacturers.
Our technicians offer CNC router repair services, including machine calibration, maintenance, training, and retrofits.
Browse our online shop for CNC router parts, including spindle motors, AC motor drives, Fagor CNC systems, and Techniks tooling.
We specialize in CNC router machine sales. Used CNC routers for sale often include 5 axis and 3 axis. Featured machines are available from DMS, Motionmaster, Quintax and Multicam.
3 axis CNC routers deal for cabinet making, woodworking, foam cutting, pattern making, sign making, art production and more.
5 axis CNC router machines for sale are used in woodworking, aerospace, automotive, plastics and composites industries.
CNC router services include Fagor CNC system upgrades, machine retrofits, routine preventative maintenance, and troubleshooting support. Call us now to schedule our CNC router services.
Our CNC service technicians can replace your older CNC router control systems with the latest in Fagor Automation technology.
Schedule preventative maintenance to avoid costly downtime and keep your CNC router machinery online and productive.
Our skilled CNC repair technicians offer free telephone support for our customers. Contact us for troubleshooting assistance.
Shop CNC parts online now for AC motor drives, CNC tooling, Fagor Automation CNC systems, spindle motors, plus many more spare CNC machine parts and replacement CNC components.
---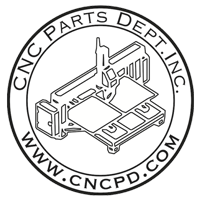 Contact CNC Parts Dept., Inc.
Our experienced team of CNC router experts at CNC Parts Dept., Inc. strive to keep our CNC router customers up and running. If you have any questions, call our San Diego office direct at (858) 922-4967 or send us a message below. Our office hours are 6:00 AM – 4:00 PM Monday – Friday (Pacific Time). Thank you for your business.