CNC Parts Dept., Inc. is proud to announce our completion of the official factory training program of the maintenance of Becker Vacuum Pumps & Blowers.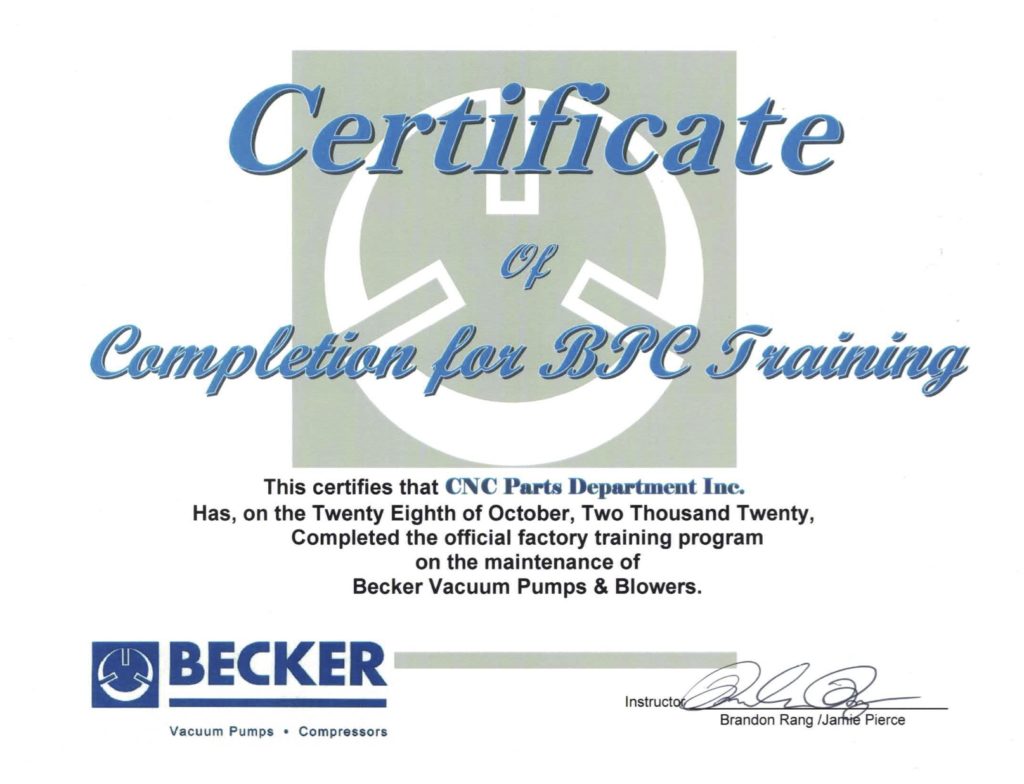 We specialize in Becker vacuum pumps compatible with CNC router machinery including Becker KVT and Becker VTLF series of pumps. We also sell genuine Becker replacement parts for these model series.
Contact our CNC sales team today for more information about scheduling our service techinicans to perform Becker Pump maintenance services in your facility.