CNC Parts Dept. can rewire the moving wires of your router in just a few days. If it has been at least 10 years since your last rewire, contact us today for a CNC machine rewire quote.
Increase Reliability of Your Older CNC Router
Broken wires cause intermittent errors that become more frequent as they are ignored. In our experience while troubleshooting CNC routers, when one wire breaks, more will follow. These intermittent and seemingly random errors are easily fixed and can save your factory costly down time.
Symptoms: Intermittent and Possibly Varying Errors
Intermittent and possibly varying errors including the following:
Axis vibration
Axis runs away or goes the wrong direction
Feedback alarm
Quadrature fault
Servo card ground fault light
Spindle overheats
Spindle faults – over current & ground fault
E-Stop alarm
Axes board without voltage
I/O ring timeout
When you home the machine, the axis leaves the limit switch and never stops at the home position
Cause: One or more broken wires.
Solution: Replace the moving wires.
Here is an example of a CNC router controller cabinet rewire.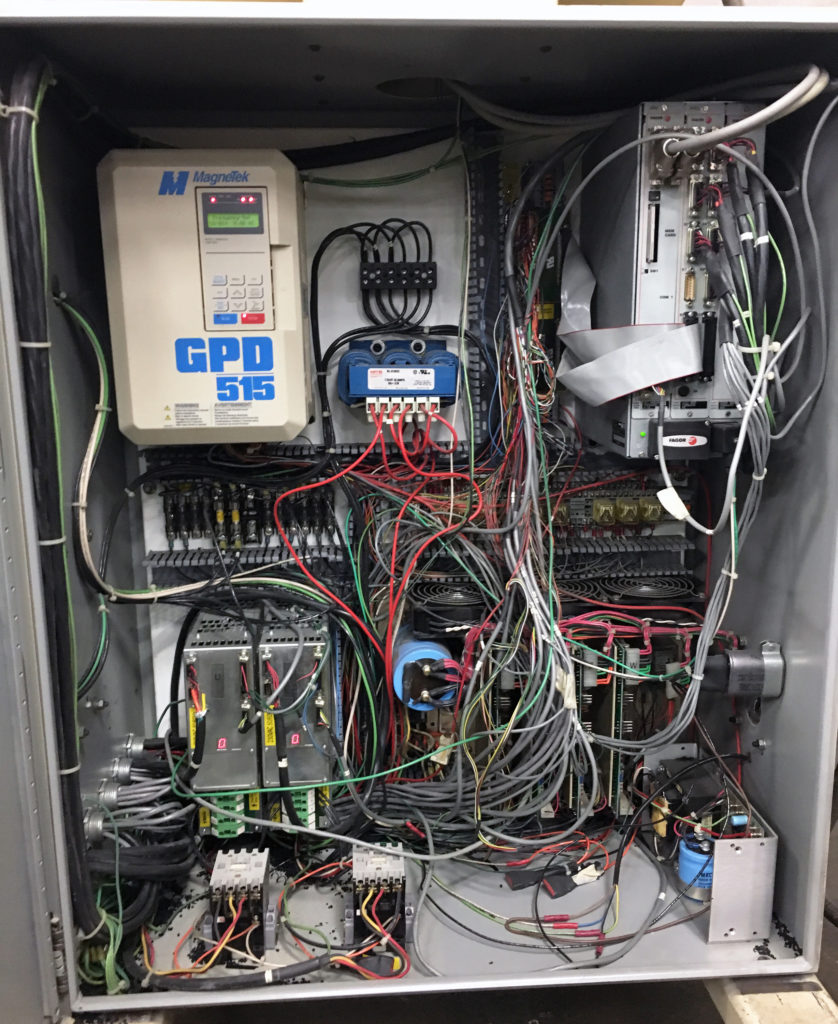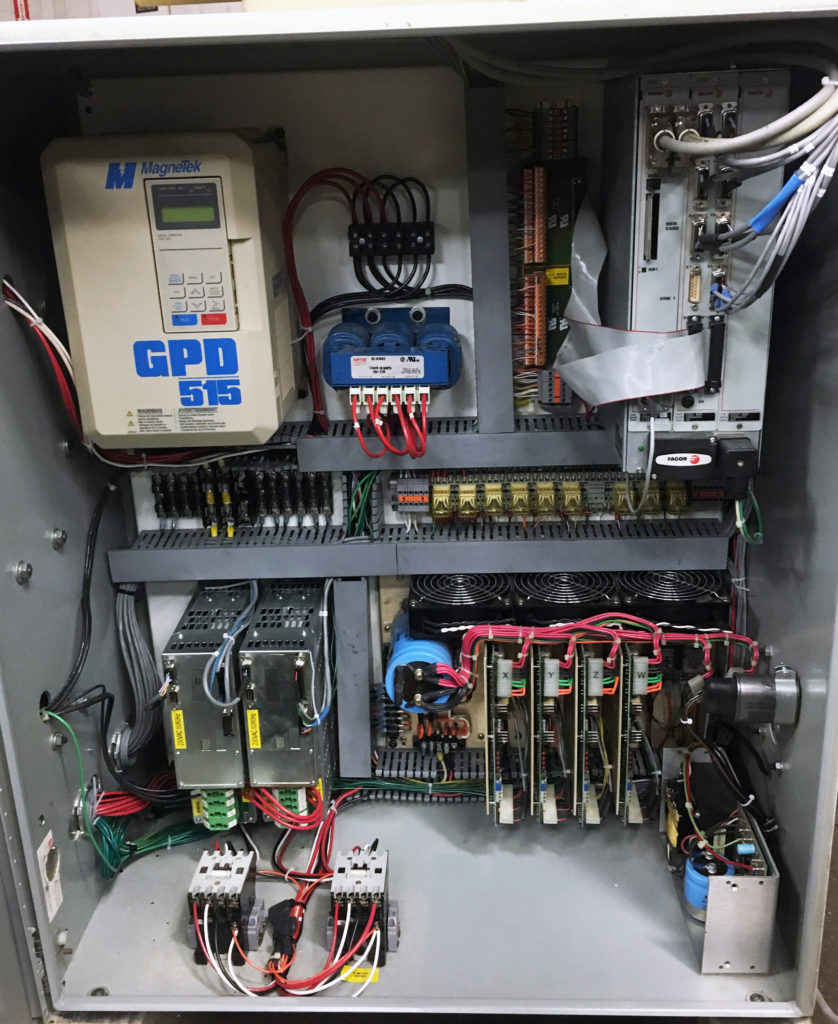 Request More Information
CNC machine rewire service is one of the many CNC router services we offer to our customers. To schedule CNC router maintenance, call our office at (858) 922-4967 or send us a message below.