DMS CNC routers are commonly used in woodworking, thermoforming, mold & pattern making, aerospace, and automotive manufacturing industries. DMS CNC machinery is ideal for cutting wood, plastics, acrylic, carbon fiber, alumiunum, foam, composites and solid surface materials.
CNC Routers Made In The USA
DMS CNC routers are made in the USA by Diversified Machine Systems. Average build time for manufacturing a new DMS CNC router for your application is 10-12 weeks depending on model type and options. View used DMS CNC routers available below.
DMS CNC Machines For Sale
Used 2004 DMS 3 axis CNC router, Model 3MB55, 5 ft. x 5 ft. vacuum table, moving gantry, 7 in stroke, 9hp HSD spindle, Fagor 8040 CNC system.
DMS Support, Services & Sales
DMS CNC router support is available. In addition to CNC router sales, Our team offer a wide range of CNC router services to support your router purchase. CNC services include supervising rigging, router installation, commissioning, laser aligning, troubleshooting, operator training, and routine maintenance.
In addition, our CNC parts department stocks replacement DMS router parts to keep your company's machines in production. In-stock DMS parts inventory ranges from controller parts, spindle motors, vacuum pumps, servo motors & servo drives, to VFDs and more.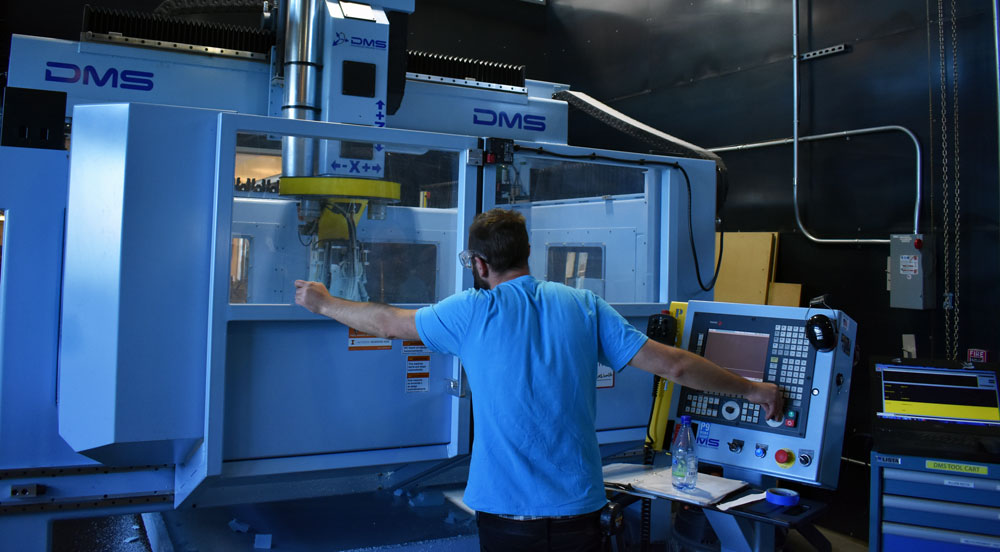 Does your company have any used DMS CNC routers for sale? Sell your CNC machinery with CNC Parts Dept., Inc. We are consistently looking for used CNC routers for sale. Contact our router sales team today for more information about buying and selling used CNC router machinery.