Colombo Spindle Motor Parts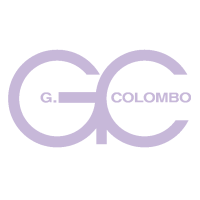 Colombo spindle motor parts and accessories available include spindle motor sensors, finger clamp groups, spindle motor fans, connectors, and air amplifier units. Contact our sales team today if you have any questions regarding Colombo spindle motors.
Showing 1–12 of 13 results
CNC Spindle Motor Services
If you are repairing or replacing an existing CNC spindle motor, we can quickly quote the price, availability and lead time. When ordering a spindle for a new application, our skilled CNC router engineers can specify the right spindle motor and VFD combination for the application. In addition, we provide free telephone troubleshooting support and after-sales customer service for our CNC router machinery customers.
CNC Parts Dept., Inc. Supports American Manufacturing
We strive to keep our customers up and running. Our goal is to shorten any production downtime as much as possible. If you have any questions, please call our San Diego office direct at +1 (858) 922-4967 or send us a message on our website. Our office hours are 6:00 AM – 5:00 PM P.S.T. Monday – Friday.