Routine CNC router maintenance is vital to the normal operation of CNC machines. Scheduling periodic service of CNC router machines keeps your company producing and running efficiently. Our experienced team of CNC router service technicians always recommend implementing our routine CNC router maintenance service plan.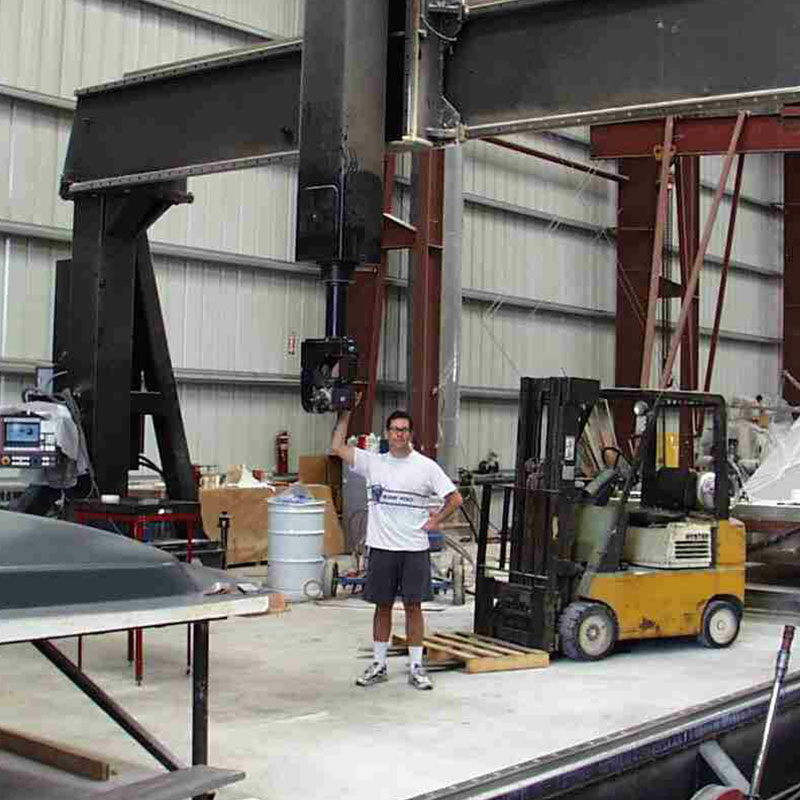 CNC Router Machine Maintenance Benefits
Save days of reprogramming in case of a bad battery or catastrophic CPU failure.
Prolong the life of your spindle.
Save money on wasted compressed air.
Keep your air pressure for your other devices that need it.
Prolong the life of your AC drive, servo drives, CNC controller and CPU.
Prevent random controller errors.
Save money on electricity.
Prolong the life of your servo motors.
Prevent undue accuracy errors.
Make more accurate cuts.
CNC router routine services included are listed below. These services are performed yearly or more frequently depending on the level of production. Yearly CNC maintenance service contracts at discounted rates are available.
CNC Router Routine Service
Upload all machine data (machine parameters and program files) via RS232 or ethernet
Backup machine data onto CD or USB storage drive
Inspect tool holders for cleanliness
Inspect internal taper of spindle motor
Inspect all pneumatic connections, listen for leaks and inspect enclosures for excess oil
Inspect pneumatic oil level in regulator
Empty water in regulator
Inspect blower pre-filter and main filter, clean as required
Inspect all electrical enclosures for cleanliness and wiring connections
Deep clean all lead screw and ball nut assemblies
Clean, grease and inspect fourth and fifth axis gear assemblies
Inspect all belt and pulley assemblies for tightness and belt integrity
Inspect brushes in DC brush servo motors
Adjust following error on all axes
Check and adjust backlash on all axes
Annual CNC routine maintenance service package (per machine) includes 2 scheduled days of: inspection and maintenance of items listed, same-day labor to fix necessary items, plus any additional labor not considered routine, that can be completed within the two days.
---
Request CNC Router Maintenance Service
Save money and prevent unexpected down-time. View our preventative maintenance checklist, and schedule routine CNC router maintenance service with our CNC router technicians today! To request routine machine maintenance or repair, call our CNC router service sales team direct at +1 (858) 922-4967, or send a CNC router service request using the form provided below.