Shop CNC Parts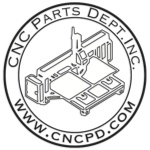 CNC parts for sale. Shop new, rebuilt, custom and used CNC router parts. Spindle motor prices, spindle motor sales, and even spindle motor service information. CNC Controllers are the brain of the CNC routers. We specialize in Fagor Automation CNC Controllers. In addition to CNC controllers, we have servo motors and servo drives. Get a Servo Dynamic Servo Drive or new Glentek Servo Motor. Maybe you are looking for Baldor servo motor repair.
Other parts for sale include linear motion parts. Ballnuts, Encoders, Gearheads and Linear Guides. Looking for NSK, THK, and Thomson ball screw assemblies? How about Bosch Rexroth and NSK linear guides?
Additionally, custom cable carriers, vacuum pumps, and dust collectors can be ordered. Contact our sales engineer Most in stock parts and accessories ship same-day if ordered by 2 pm PST.
Because we work with CNC Services Inc., we support 3 axis and 5 axis CNC routers nationwide including Motionmaster CNC, Freedom Machine Tool (FMT Patriot), Diversified Machine Systems (DMS) and similar CNC router brands.
CNC Parts
AC Motor Drives, Cabinet Cooling, CNC Controllers, CNC Router Tooling, Limit Switches, Linear Motion Parts, Lubricating Systems, Power Relays, Power Supplies, Servo Drives, Servo Motors, Spindle Motors, & Vacuum Pumps.
Spindle Motors
Perske, Colombo, PDS, Hiteco, and HSD CNC spindle motor distributors.
CNC Controllers