Spindle motor repairs are available now. Due to the worldwide shortage of materials, brand new replacement spindles can have very long lead times. Repairing your spindle motor can be a quicker option to minimize your CNC router's downtime.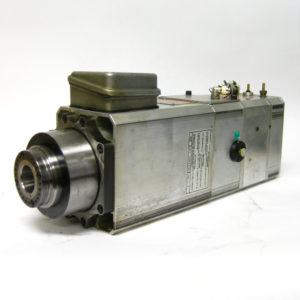 Troubleshooting Spindle Motors
Indicators that your spindle motor needs repair service include abnormal squealing or grinding noises, unusual vibrations, and overheatting. Sometimes broken spindle motors will have trouble picking up tools, or the fan will stop working.
When you see these signs of trouble, it may be time to repair your spindle. 
Spindle Motor Repair Service
CNC Parts Dept can assist with the repair of your Colombo, HSD, Hiteco, or Perske spindle motor. We will walk you through the paperwork to repair your spindle motor with a warranty included. Rush orders may be available at extra charge. Contact our CNC router service technicans today for more details.