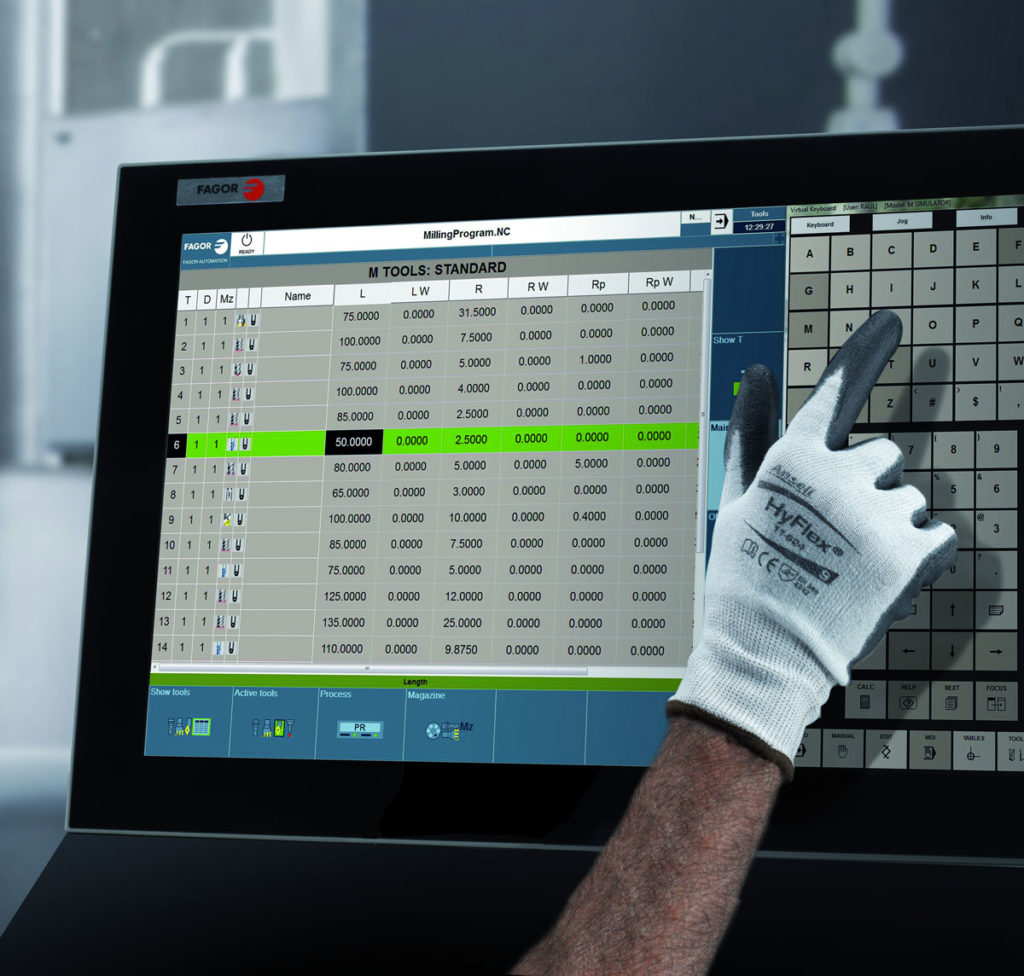 CNC router training is available on-site at your factory, or at our San Diego office. Our 3 day CNC router training course is a State certified program.
CNC Router Training Course
Our 3 day CNC router training course includes machine orientation, operation, maintenance, repair, walk-through of the electrical system, plus advanced options tailored to the trainee's learning requirements.
Orientation
Operation
Maintenance
Repair
Electrical System
Do you want your employees to be able to keep your CNC router machinery operating efficiently? Sign up for our 3 axis and 5 axis CNC router training course today!
CNC Router Operator Training Lessons
Orientation
CNC router training course introduces students to the important router parts and control systems of a CNC router machine. CNC training lessons include linear motion, pneumatics, AC power, dust collection, vacuum systems and computer software. We will focus on Fagor CNC system controllers. These concepts transfer to other controllers.
Operation
CNC router operator training students perform a power up and reference search, move around with and without a handheld remote, edit a program, simulate a program, run a program, and make a backup. You will learn basic G codes and M codes, and how to make recommended backups.
Maintenance
Daily, weekly, monthly, and semiannual CNC router machine maintenance tasks are covered. Students learn about tool holder maintenance, air supply maintenance, how to clean bearings and lead screws, lubrication, tensioning lead screws, servo motor maintenance, and electrical cabinet maintenance.
Repair
Students learn how to troubleshoot servo systems, spindle motor and AC motor drive errors, as well as how to replace parts on the CNC router machine. Study repair of servo drives and motors, tool clips, linear guides, ball nuts and pneumatic systems.
Electrical System
CNC router service technicians will walk you through the CNC router electrical system including reviewing the typical wire pull list, servo enclosure, power enclosure, relays, power distribution, e-stop loop, faults, servo system wiring, spindle wiring, and encoder pinouts.
---

CNC Parts Dept., Inc. is proud to offer CNC maintenance certification with Ohio's TechCred education program.
---
Request More Information About CNC Router Training
Request more information about CNC router training courses available. We can also customize the course curricullum to meet your learning requirements. Contact our CNC router services sales team at +1 (858) 922-4967 or send us a CNC router service request using the form provided.