HSD MTC Spindle Motors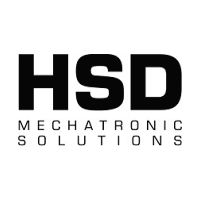 HSD manual tool change electrospindles are designed with high power density and compactness, making them ideal for machining wood, plastic and aluminum. These HSD collet spindles are used for all different applications, from milling and drilling to edge-bending. Contact our sales team today for more information about ordering HSD MTC spindle motors.
Showing all 3 results
CNC Spindle Motor Services
If you are repairing or replacing an existing CNC spindle motor, we can quickly quote the price, availability and lead time. When ordering a spindle for a new application, our skilled CNC router engineers can specify the right spindle motor and VFD combination for the application. In addition, we provide free telephone troubleshooting support and after-sales customer service for our CNC router machinery customers.
Spindle Motor Lead Time & Availability
Spindle motor lead time and availability varies up to a year. In stock motors can ship within a day or two. Out of stock motor lead times can vary from 4-6 weeks to 6-9 months or longer. We recommend keeping a spare CNC spindle motor on the shelf to avoid costly downtime.
CNC Parts Dept., Inc. Supports American Manufacturing
We strive to keep our customers up and running. Our goal is to shorten any production downtime as much as possible. If you have any questions, please call our San Diego office direct at +1 (858) 922-4967 or send us a message on our website. Our office hours are 6:00 AM – 5:00 PM P.S.T. Monday – Friday.
Contact CNC Parts Dept., Inc.
Fill out the form below to submit a product inquiry to our CNC router parts sales team. Thank you!