Do you have an older 5 axis Motionmaster CNC router? A CNC machine that is not cutting accurately enough for your application? Instead of replacing your machinery, upgrading the 5 axis CNC head may be a desirable solution. 5th axis spindle head retrofits are the best way to upgrade a Motionmaster.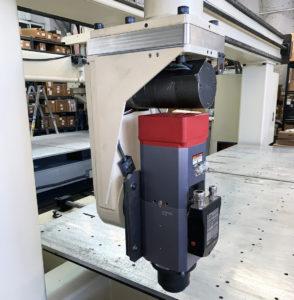 Troubleshooting Spindle Motors
Our CNC engineers troubleshoot spindle motor problems often with our CNC router customers.
Common Problem
When drilling or cutting in 5 axis, the accuracy and rigidity are not to tolerance.
Our Retrofit Solution
A spindle head retrofit will include a strong planetary gear driving rotation. This will upgrade will turn many trimming-only machines into mold making tools.
Custom Spindle Head Retrofit Solution
Our 5 axis CNC spindle head retrofit solution makes a difference in the overall accuracy and repeatability of your 5 axis Motionmaster CNC router. The custom 5th axis head retrofits replace the standard gear train and motor mount as well as the yoke. This allows the optional conversion to an automatic tool changing spindle. The spindle head retrofit consists of a Nabtesco gear mounted to a precision machined steel weldment. The gear has a backlash of <1 arc min.
Here is one example of our spindle motor retrofit services: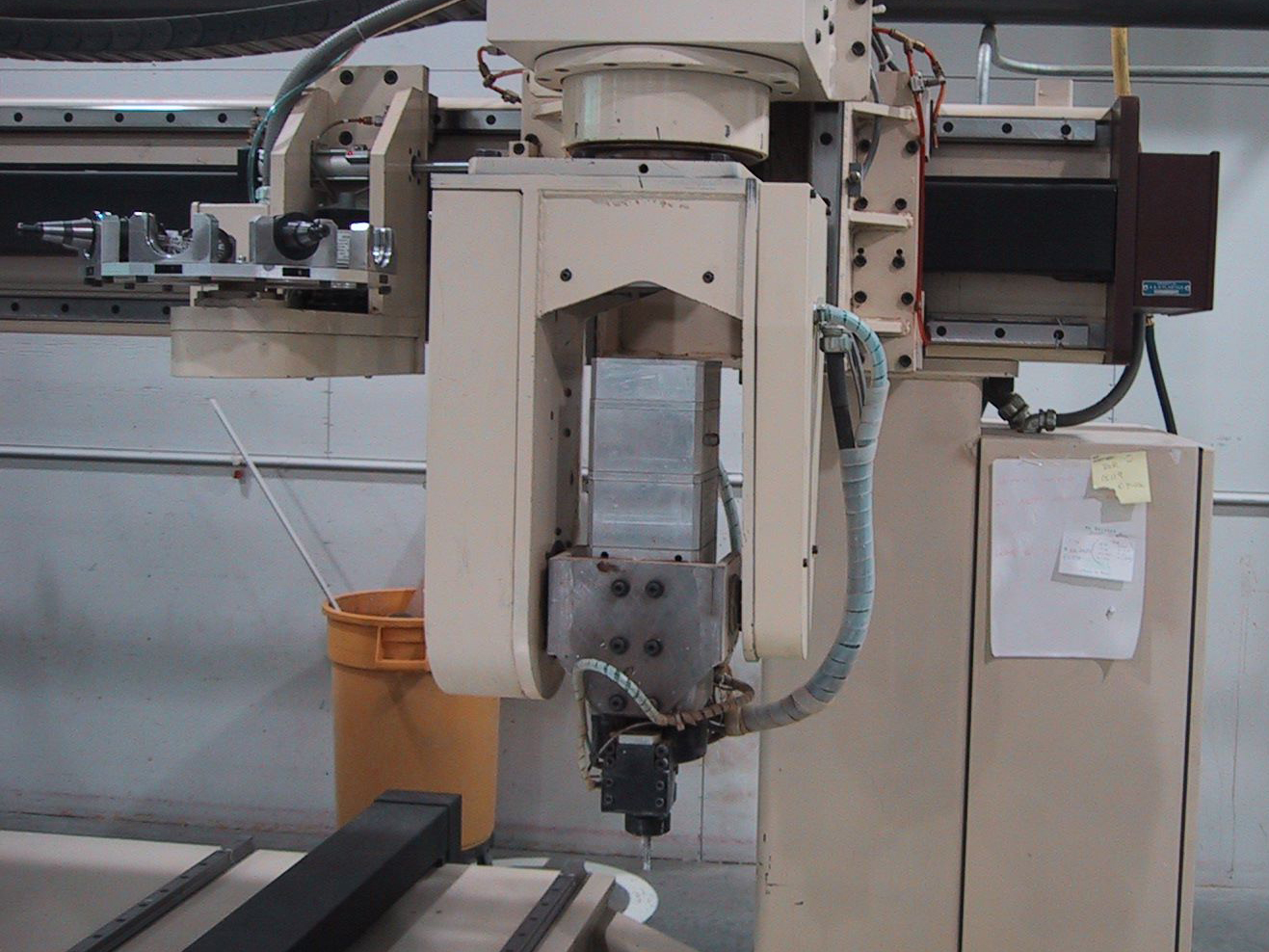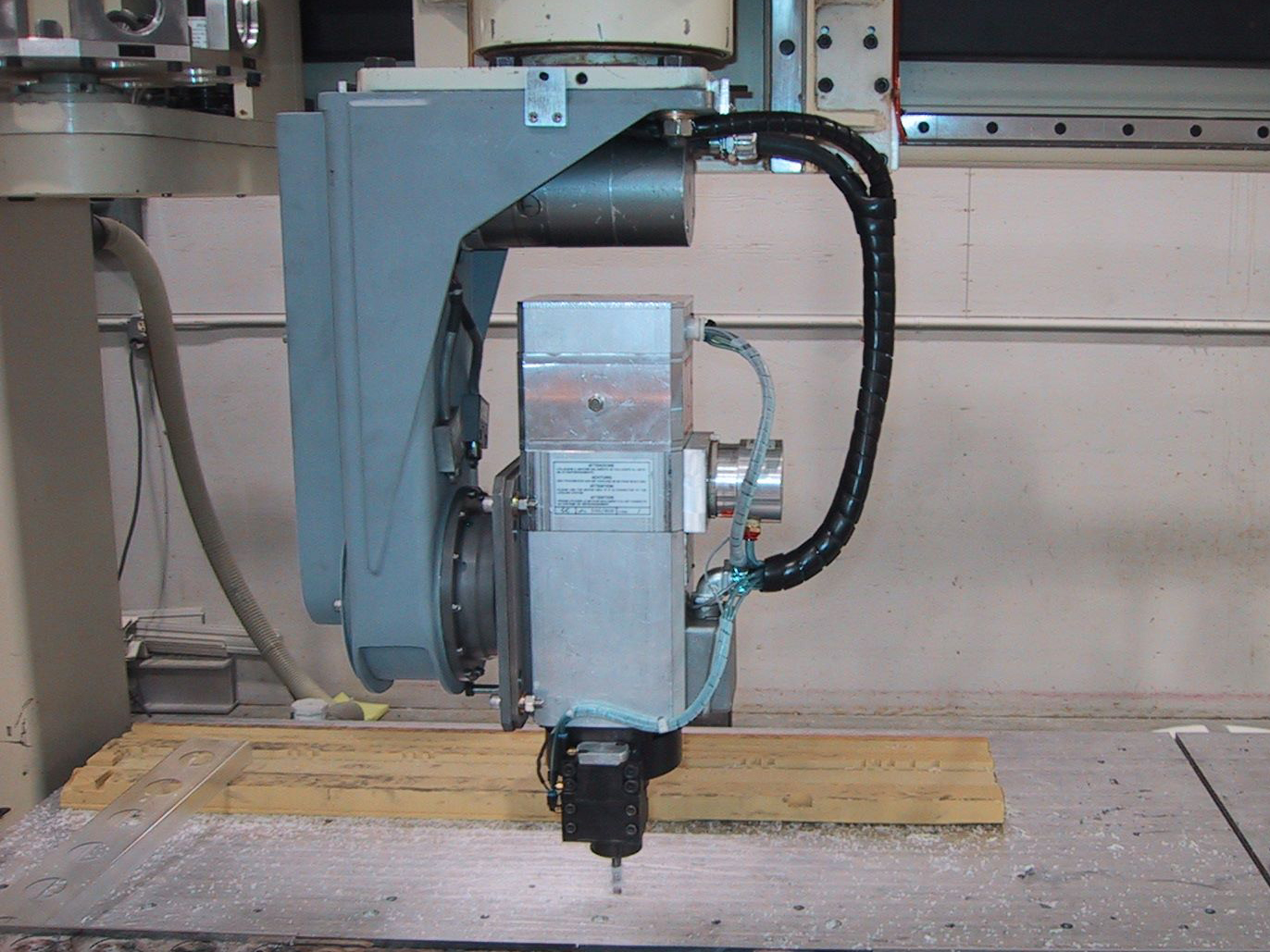 Request More Information
CNC Services Inc. can upgrade the 5th axis spindle motor head on Motionmaster CNC routers. To request pricing for our CNC router spindle head retrofit services, call us at (858) 922-4967 or send us a message on our website!