There are many reasons why your company may need our CNC calibration.
Your cut parts are out of tolerance.
Your company may require periodic machine calibration.
You have moved a machine into a new location.
You are installing a new CNC machine.
You need to validate or approve accuracy claims made by manufacturer.
When you are held to strict quality measures and standards, you often need to measure and error map a machine for alignment and compensation purposes.
CNC Laser Tracker Calibration Services Provided By CNC Services, Inc.
CNC calibration & certification
Cross compensation
Machine alignment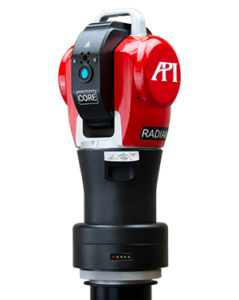 Benefits of our CNC Calibration Service
CNC calibration is an integral part of your company's Quality Management System (QMS).
Calibration allows for greater precision and much better accuracy. Our team can identify sources of inaccuracy such as misalignment, damaged or bent ways, or deflection of ways under load.
We can measure values for kinematics tables to correct for head alignment issues that may be difficult or impossible to correct for mechanically. In addition, we can help your factory meet Nadcap requirements.
Overall, everything is better with our CNC calibration services.

CNC Router Preventative Maintenance Services
Implementing CNC calibration and certification services into our preventative maintenance service plans can help with early detection of mechanical issues, wear, and diminishing accuracy over time. Contact our sales team to schedule CNC calibration services for your factory's CNC router machinery today.