CNC Parts Dept took on the job of retrofitting this 65' long 5 axis gantry router. The retrofit included swapping out the DC Brush motors with Fagor Digital Drives, and upgrading the Fagor 8050 controller with a Fagor 8065. The failing Alpha gear in the head was replaced with a new Nabtesco planetary gear.
Before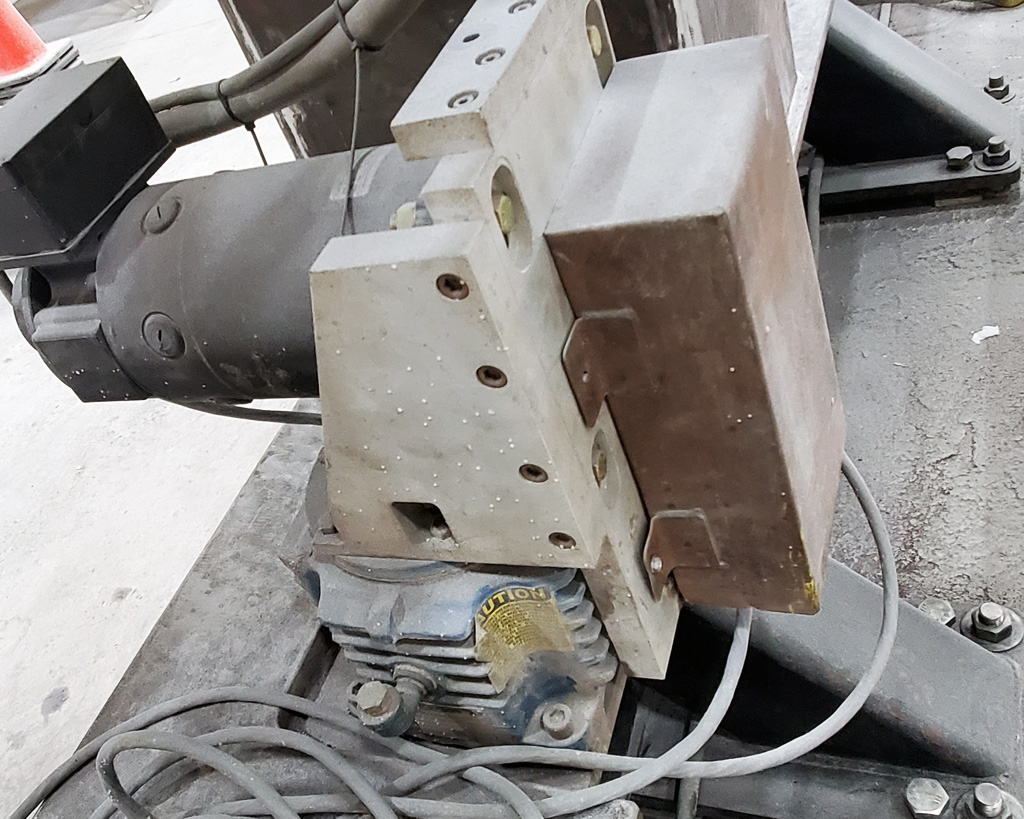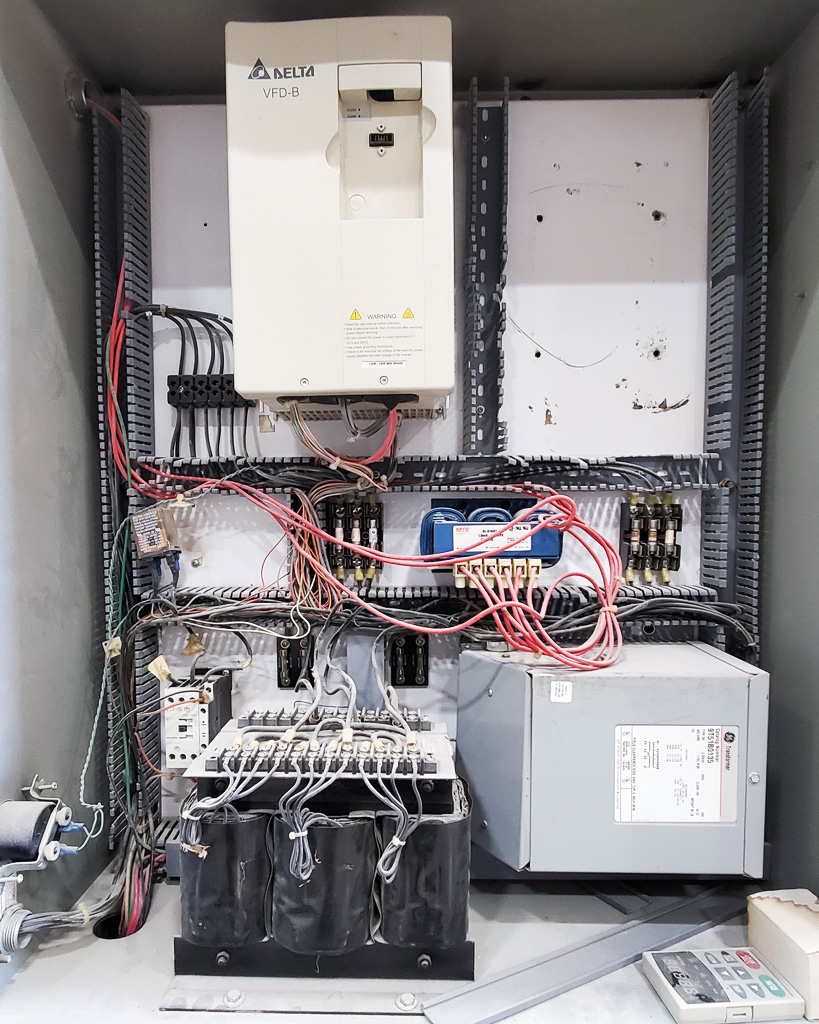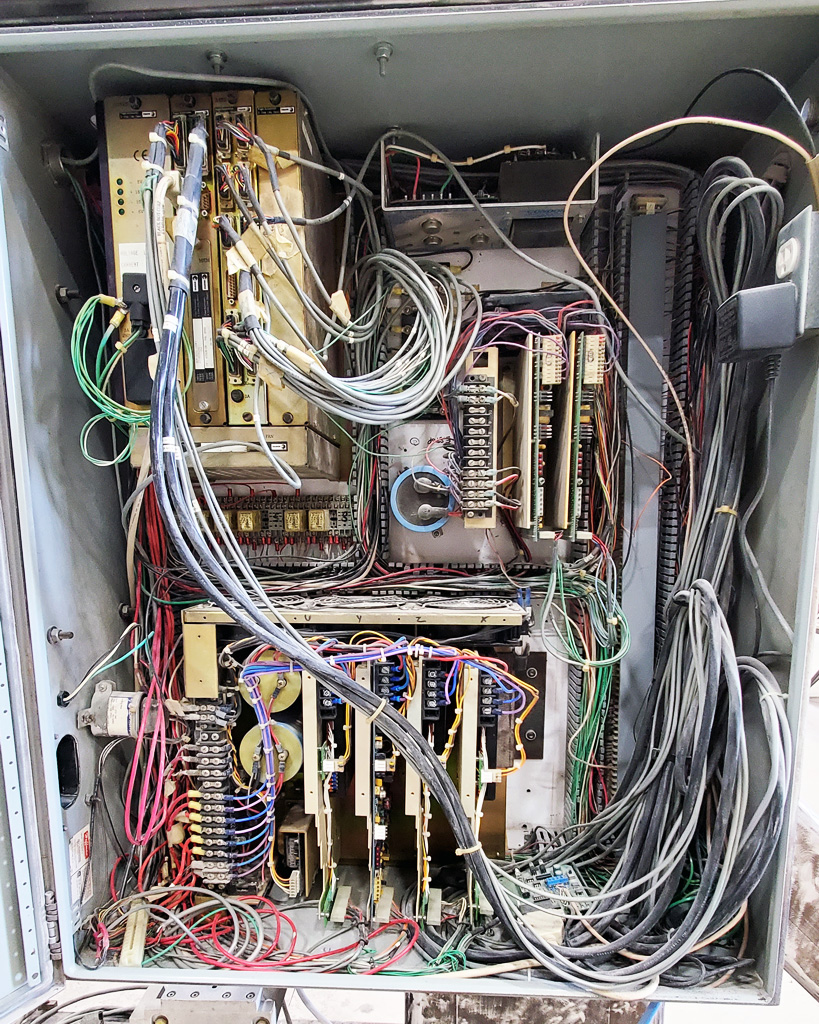 After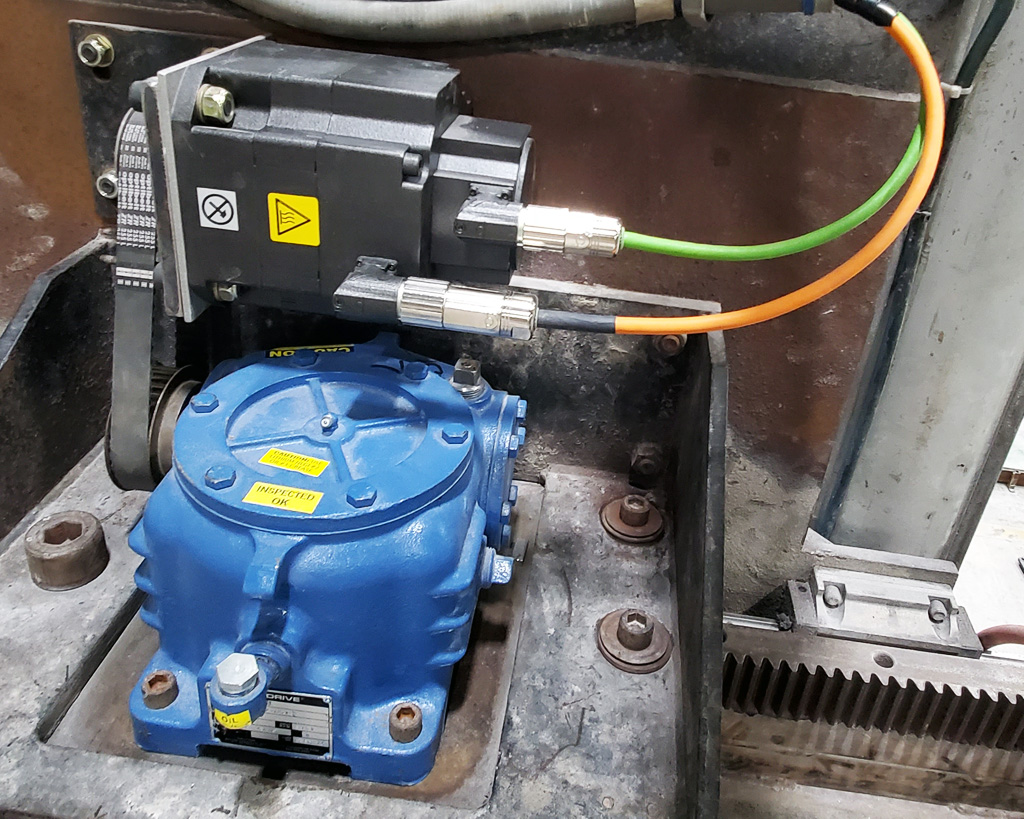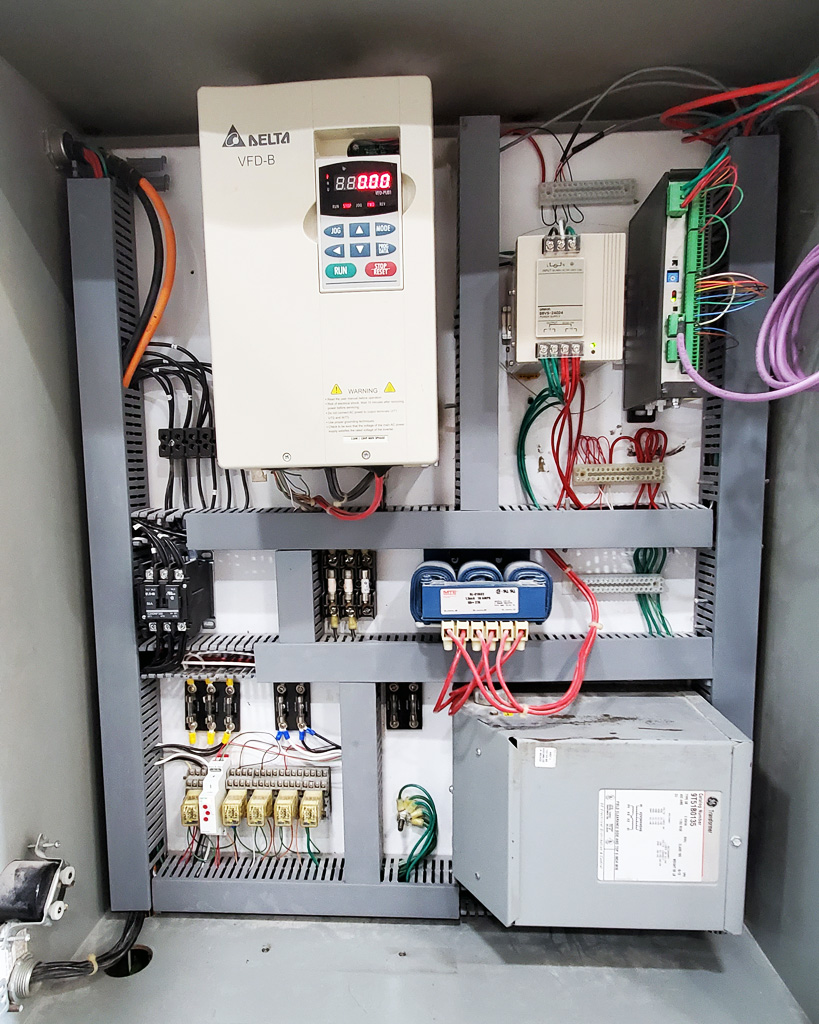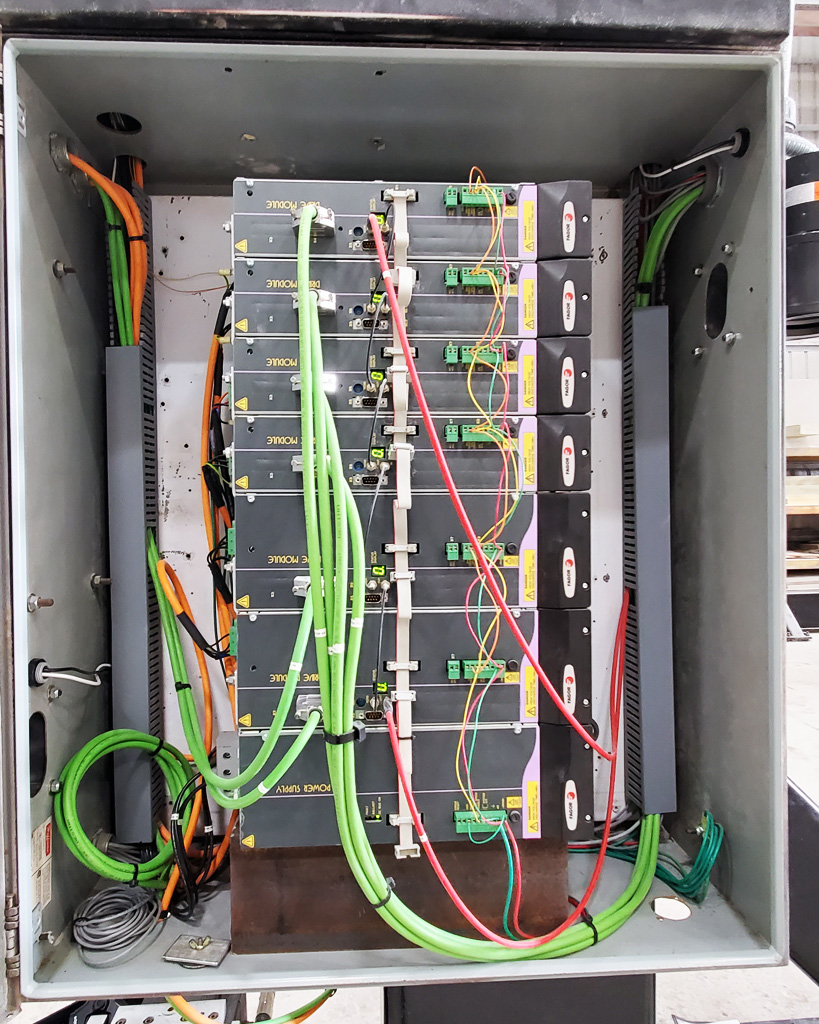 Our tech team of Matt and Ben spent three weeks solving every problem in the book, in conjunction with Lynn, Erik, and Owen. This truly was a team effort.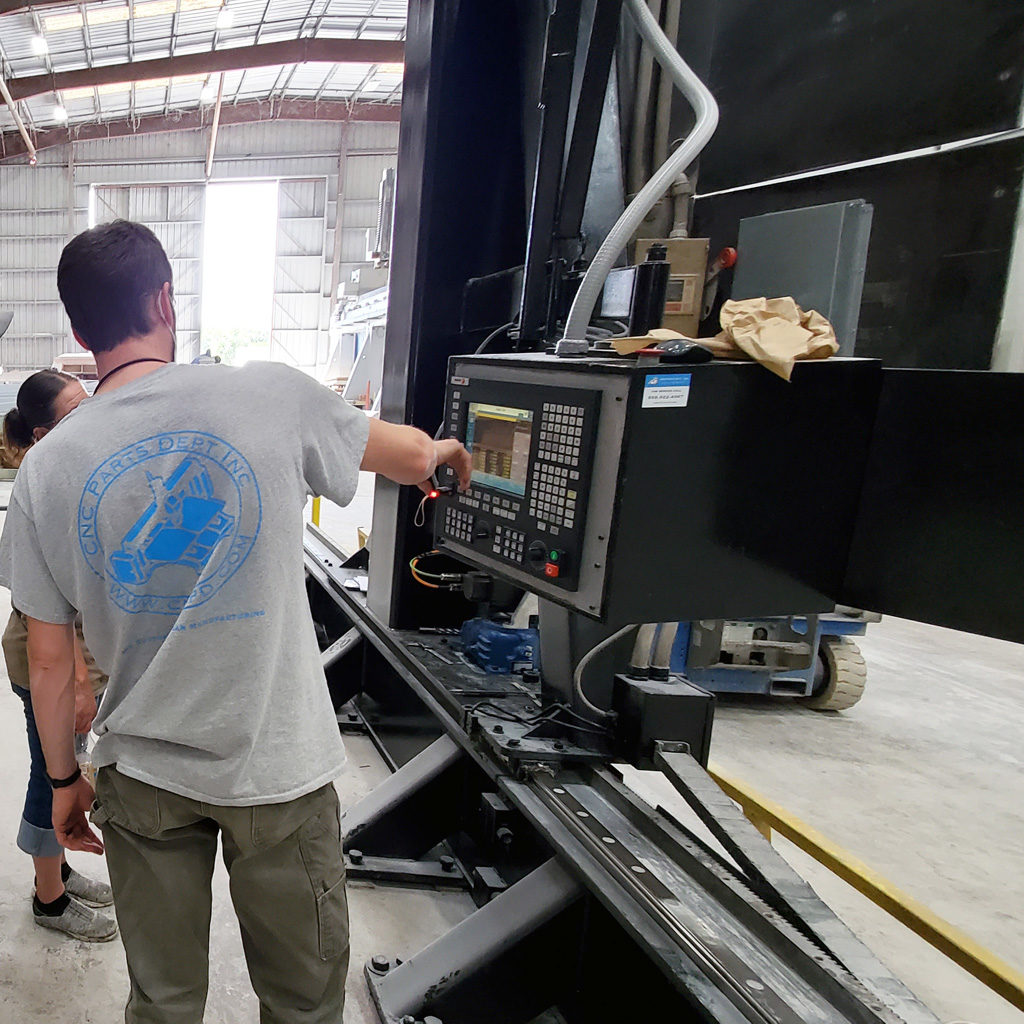 The newly assembled machine was volumetrically compensated to account for any inaccuracies in the 25 year old frame. All Fagor Automation programs are forward compatible. Very little had to be done to the existing post processor to upgrade to the 8065 format.
If you have an older Motionmaster, don't write it off.  Many upgrades are possible to give you a machine with many new components for a fraction of buying a new machine.  To schedule CNC router maintenance, call our office at (858) 922-4967 or send us a message below.