CNC Service's air-powered automatic oiling kit includes the pneumatic accessories needed to lubricate your machine's under-table or gantry linear guides as well as its ball nuts. The linear guides tend to hold the most load and break the most often. Proper lubrication of their moving parts reduces wear caused by friction. This pressurized air and oil lubrication system replaces manual or grease lube methods. It offers constant air pressure and utilizes a less viscous oil, resulting in fewer clogs than experienced with many auto-lube systems native to Motionmaster routers.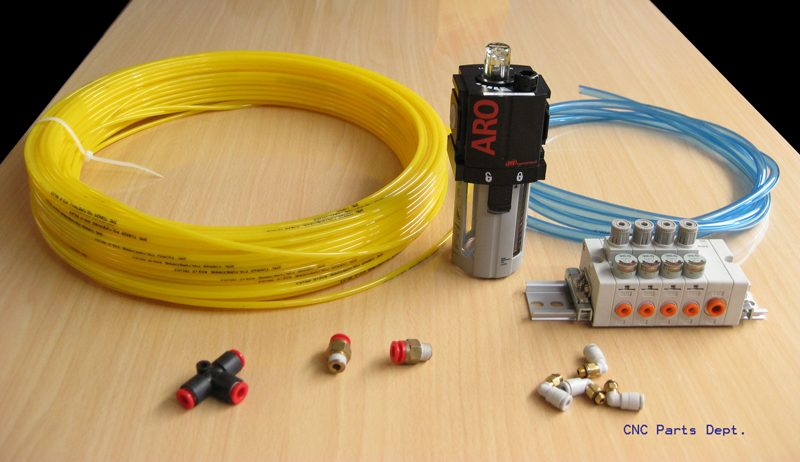 Air-Powered Automatic Oiling Kit:
Lubricator
4-port regulator
Push fittings and tubing from your regulator to the linear guides
$600.00 plus tax and shipping
Air-Powered Automatic Oiling Kit Installed:
$2,000.00 plus tax, shipping, and travel expenses from San Diego, CA
Request More Information
For more information about our Pneumatic Oil Automatic Lubrication Kit, contact our office direct at (858) 922-4967, or fill out the form provided below.