Colombo RA Series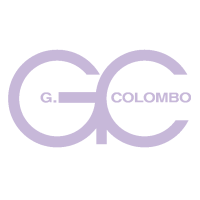 Giordano Colombo RA series automatic tool change (A.T.C.) electric spindle motors are liquid cooled and designed for heavy workload applications used on machines working with wood, plastic, aluminum, light alloy, glass and marble. The spindle motor frame is made from extruded aluminum bar or heat treated special alloy aluminum ingot. The bearing types are a precision angular contact, with steel or ceramic balls and life special grease lubrication for high speeds.
Showing the single result
Spindle Motor Lead Time & Availability
Spindle motor lead time and availability varies up to a year. In stock motors can ship within a day or two. Out of stock motor lead times can vary from 4-6 weeks to 6-9 months or longer. We recommend keeping a spare CNC spindle motor on the shelf to avoid costly downtime.
CNC Parts Dept., Inc. Supports American Manufacturing
We strive to keep our customers up and running. Our goal is to shorten any production downtime as much as possible. If you have any questions, please call our San Diego office direct at +1 (858) 922-4967 or send us a message on our website. Our office hours are 6:00 AM – 4:00 PM P.S.T. Monday – Friday.