Becker External Clear Filter Canister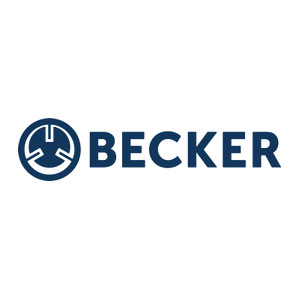 Becker external clear filter canisters are available to order. A sample of Becker vacuum pump filter canisters are listed on our website. To keep your Becker vacuum pump running at top performance, our service team offers Becker factory certified maintenance and genuine Becker pump parts sales. Contact us today for more information about Becker vacuum pump systems, genuine Becker vacuum pump parts, spare vacuum pump components, and routine maintenance service.
Becker Clear Polycarbonate Canister Filters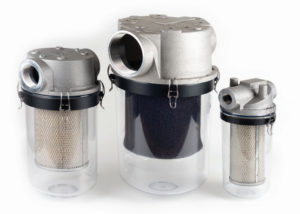 Becker clear polycarbonate vacuum pump filters offer easy visual inspection of the filter element. This significantly reduces the risk of a clogged element which can cause overheating, pump failure, and loss of production. At a glance, vacuum pump maintenance service technician can quickly see if the element is dirty or clogged. No more interrupting your vacuum process to check the filter elements. Less maintenance time required for routine inspections. Clear filters are installed "in line", resulting in no more piping issues with horizontal configuration. When your vacuum process is turned off, no filtered particulates can fall into the pump. Becker clear filter canisters are easy to install into existing vacuum lines.
Showing all 3 results
Becker Clear Polycarbonate Filter Specifications

CNC Parts Dept., Inc. Supports American Manufacturing
We strive to keep our customers up and running. Our goal is to shorten any production downtime as much as possible. If you have any questions, please call our San Diego office direct at +1 (858) 922-4967 or send us a message on our website. Our office hours are 6:00 AM – 5:00 PM P.S.T. Monday – Friday.