After your CNC router machinery purchase, you want to cut parts as soon as possible. Our CNC router technicians can commission your machine after machine installation. Machine installation includes moving the machine into place and providing a source of power with disconnect, and clean, dry compressed air. CNC Parts Dept can verify the installation of the machine before commissioning starts.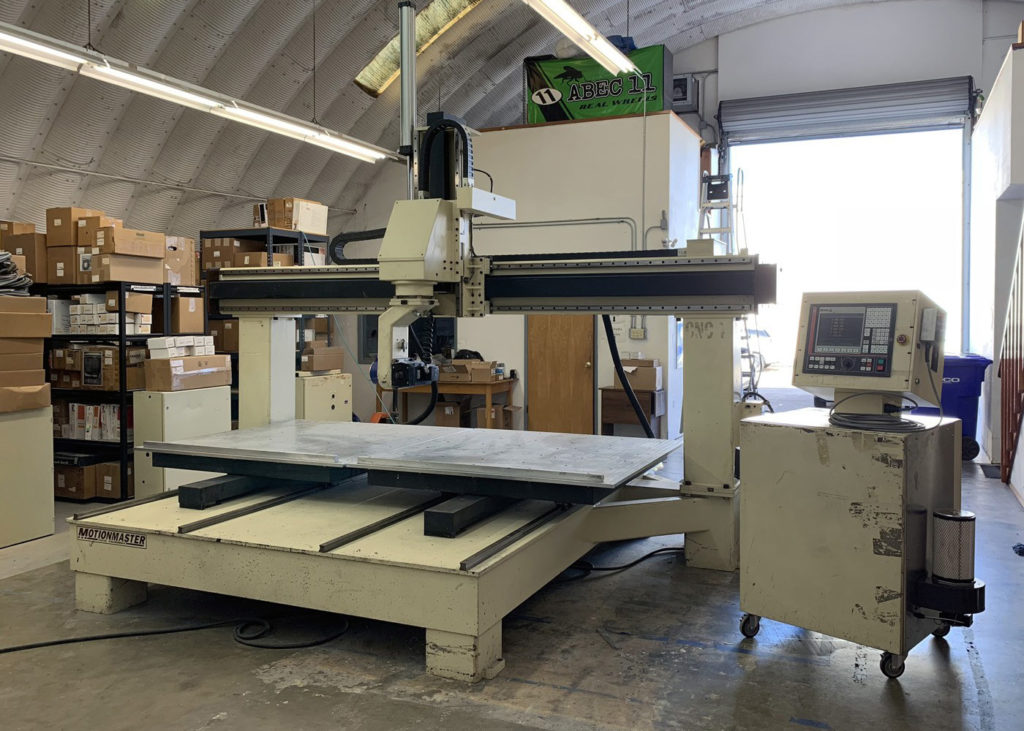 A typical scope of work can consist of:
Leveling the machine.
Alignment and laser calibration of linear axes.
Rotary axis alignments.
Reconfigure home positions or axis designations.
Make sure all axes run smoothly.
Secure any loose wires or components.
Identify or fix electrical and mechanical issues on the machine that may cause future problems.
Install communications software to your PC.
Backup the machine parameters, PLC and machine utility programs.
Provide a 'Preventative Maintenance Service' schedule for the machine.
Processing your CAM program to the CNC.
Machines that qualify for these services are Motionmaster, Quintax, Diversified Machine Systems, Freedom CNC Routers or other machines with Fagor CNC system controllers.
Plan ahead and schedule CNC router commissioning services at the time of your machine purchase. CNC router services we also offer operator training, maintenance and CNC system upgrades.
---
3 day CNC router training course includes machine orientation, operation, maintenance, repair, and electrical system.
Schedule preventative maintenance to avoid costly downtime and keep your CNC router machinery online and productive.
Our CNC service technicians can replace your older CNC router control systems with the latest in Fagor Automation technology.
---
Request CNC Router Commissioning Service
Contact our sales team today to schedule our skilled technicians for CNC router commissioning service in your manufacturing factory.