Yaskawa V1000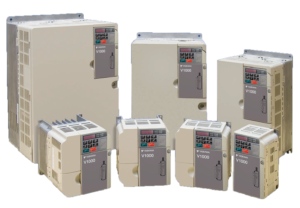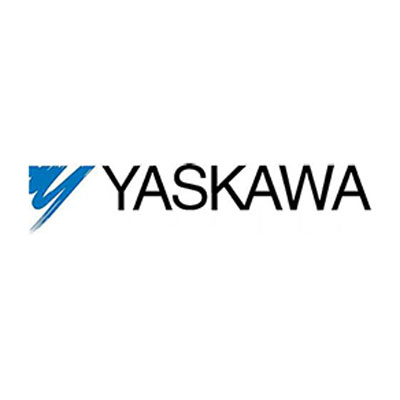 Yaskawa V1000 AC drives are compact current vector drives. Yaskawa V1000 inverters are industrial NEMA 1 current vector microdrives that have optimum balance of energy input, product output, maintenance risk, and long life. Yaskawa drives have earned a reputation for high performance, high functionality, and high quality.
V1000 Yaskawa AC Drives
V1000 Yaskawa AC drives are available with 400 Hz and 1000 Hz options. Order online now. If you have any questions about purchasing Yaskawa V1000 VFDs, contact our CNC router parts sales team today.
Showing 1–12 of 14 results
Yaskawa V1000 Drive Standard Features
Up to 30% smaller than the competition
Current vector control, open loop
Yaskawa microdrives are RoHS compliant
On-line tuning
Induction motor (IM) or permanent magnet motor (PM) operation
Function Block Diagram (FBD) programming via DriveWorksEZ™
Side-by-side installation due to patented hybrid heatsink
Removable terminal block with parameter backup function
One-touch copy function with verify
Super-fast 2 ms scan cycle with dual CPU
EN954-1 Safety Cat. 3, Stop Cat. 0
Increased vibration resistance, from 20 Hz to 50 Hz (0.65G)
1 in 10,000 failure rate
Swing PWM function to decrease noise at low carrier frequencies
Pre-maintenance function
Modbus communication
Cooling fan replacement without tools
MTBF: 28 years
Short Circuit Current Rating (SCCR): 30kA rms symmetrical
Common programming with all other Yaskawa drives
DriveWizard software available at no extra cost
CNC Parts Dept., Inc. Supports American Manufacturing
We strive to keep our customers up and running. Our goal is to shorten any production downtime as much as possible. If you have any questions, please call our San Diego office direct at +1 (858) 922-4967 or send us a message on our website. Our office hours are 6:00 AM – 5:00 PM P.S.T. Monday – Friday.