New DMS 3 axis CNC router machine base features a phenolic router table, 30 inches of Z axis stroke, Fagor AC digital Sercos drives, plus a Fagor 8037 CNC system controller. Various spindle motor options are available, as well as many customizable features.
DMS 3 Axis CNC Machine Specifications
Phenolic router table w/ machined vacuum plenum
30 inches of Z axis stroke
Fagor AC Digital Sercos drives
Fagor 8037 Power CNC system controller
Spinning ball nut on stationary ball screw assembly
Absolute feedback encoders on all linear axes
3 axis spindle motor dust hood
Protected drive gantry system
Dual-Core Windows 7 Processor
Stress-relieved steel frame
3-phase power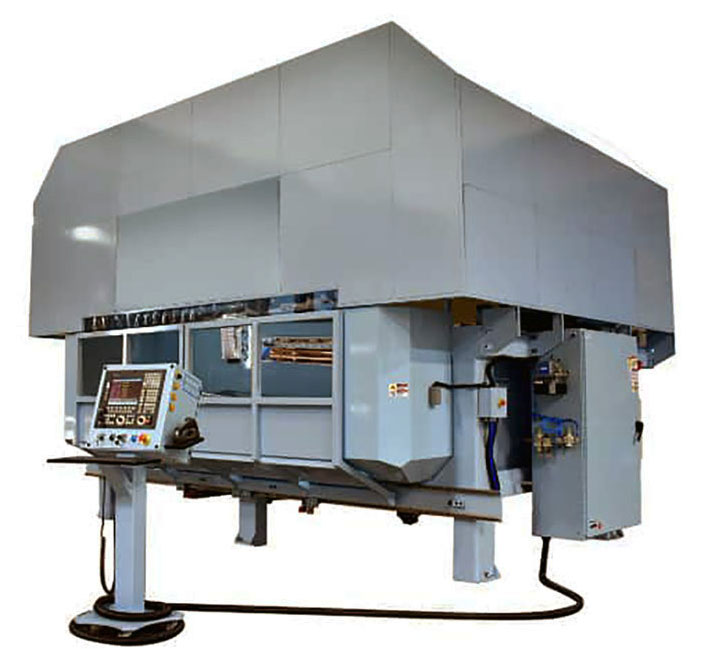 Customizable CNC Machine Features
Various spindle motor options available
Touch screen monitor
Tool height sensor
Barcode reader
Custom workspace travels
Automatic tool changer
Automatic lubrication system
Vacuum pump options
Upgrade to Fagor 8055i CNC system controller
Sliding tool rack
DMS Router Table Size Options
5 ft. x 12 ft. table
Custom table sizes available
DMS CNC Router Support, Services & Sales
Our team of CNC router experts offer DMS router support, services and sales. Many of the CNC router services we offer include shipping, commissioning, and operator training. Contact our CNC sales team for more information about DMS CNC routers for sale. Financing is available. Section 179 Tax Deduction may apply.